A workshop must be well prepared in terms of content. But the workshop location also plays an important role in your workshop. Does the team feel comfortable in the workshop? Are there enough places to retreat, but also areas for exchanging ideas and networking?
Finding the right workshop location can be quite simple. We'll show you how in this article.
Workshop location - that's what matters!
We have visited numerous workshop locations throughout Europe over the past 4 years. Again and again we noticed what really makes a difference between a good and a really special workshop location. It's all about the individual character. How this manifests itself varies. Some locations convince with their outstanding hosts. Others are technically and digitally up to date! Others have a special architecture or have been completely rethought in terms of their purpose.
Make sure that you can easily reach your hosts at any time and that you receive an individual offer. It is important that all services and prices are clearly communicated so that there are no unpleasant surprises in the final invoice.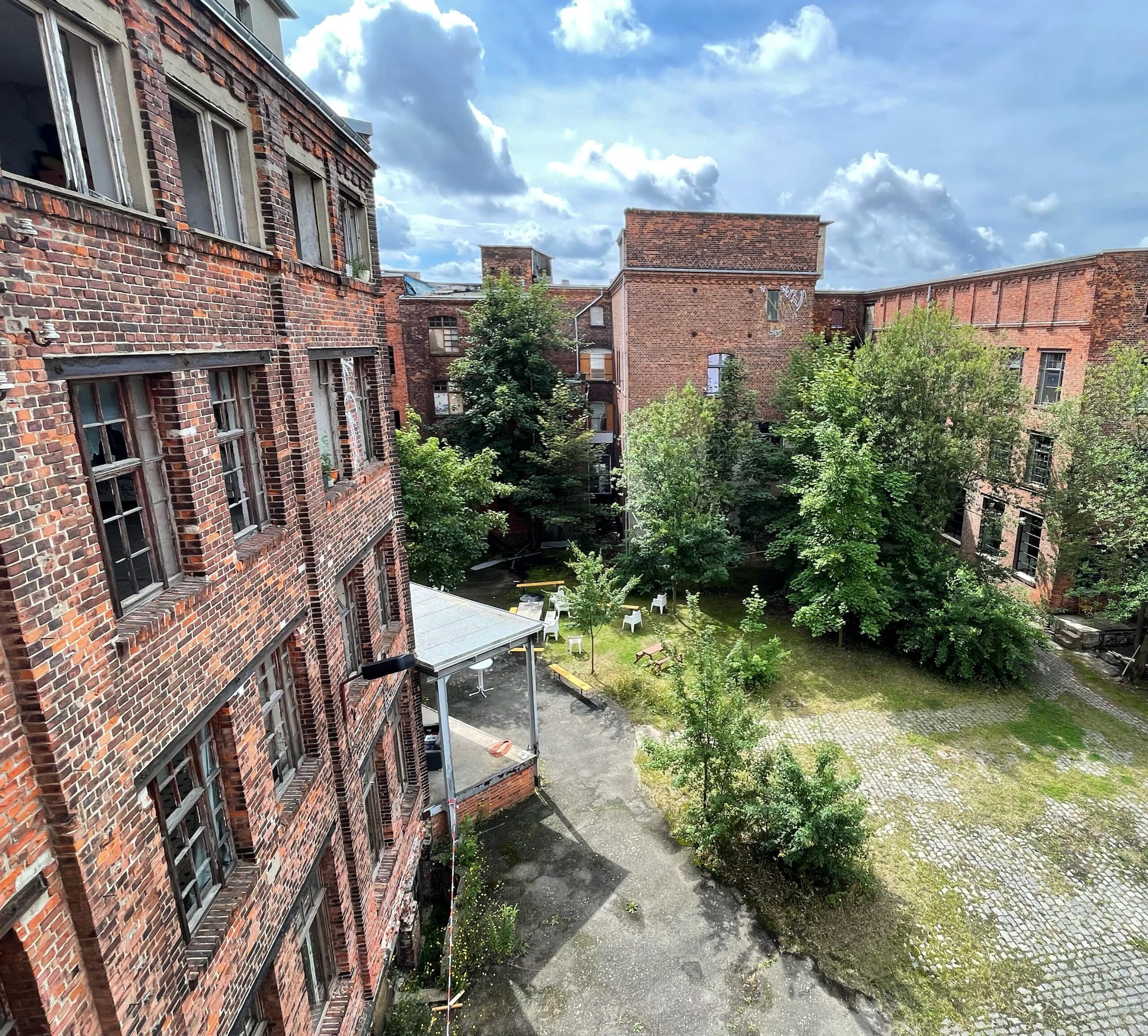 Creative workshop locations
A workshop location is not always found only in a seminar hotel or conference center. Converted lost places or former factory halls are also suitable.
Not far from Leipzig and about 2.5 hours from Berlin, you will find a former factory building that is now used as a creative space. Here, industrial charm meets skilful furnishings and plenty of space to develop.
Feel free to take a closer look at the location here.
Find your creative location
If you want to find a workshop location, the best way to start is to ask your network for recommendations. If you can draw on testimonials, you will usually get real insider tips recommended.
If you prefer to do the search yourself, search through different regions. There are often city marketing agencies that can recommend locations to you. However, you will rarely find a real insider tip here.
We recommend (not entirely altruistically) to search for workshop locations on a specialized platform like meetreet.com. We have been scouting locations for more than 4 years and know all our hosts personally. This saves you an incredible amount of time and effort.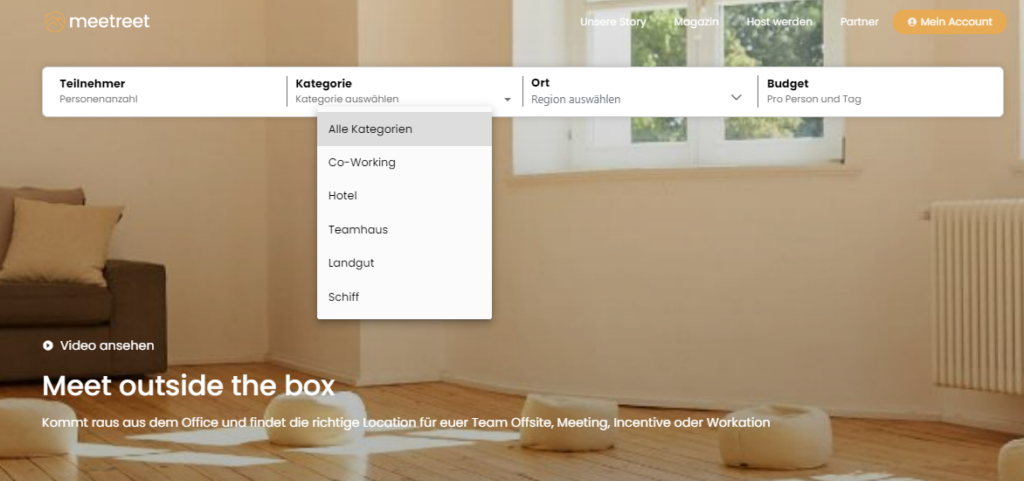 Using the filters on meetreet.com, you can easily set the region in which you are searching. It's best to select "team house" as the category. These houses can usually be booked exclusively for a group and offer options ranging from catering to self-catering.
You can then submit a request via meetreet with just a few clicks and quickly receive feedback and a non-binding offer.
Other exciting locations can be, for example, Tiny houses or former spa houses.
Sustainable Workshop Locations
Sustainability is one of the key factors. Therefore, you should look for particularly sustainable locations for workshops. They are energy-efficient, avoid disposable products and provide regional, often vegan/vegetarian catering. You should also consider your travel routes to the workshop location and, if possible, travel by train. More about this in the following section.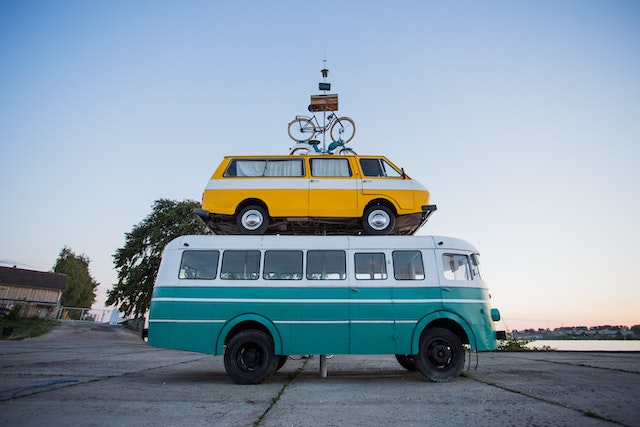 Travel to the workshop location
One of the most important factors is the travel time. And this is influenced not only by the region, but above all by the connection to the nearest train station or highway. Especially locations that are easy to reach by public transport offer numerous easy travel options. And it is easy for a location in the countryside to be better connected than a location on the outskirts of town. So research the travel options.
Conclusion
With these tips you should quickly find a suitable location for a workshop.
Are you looking for a larger seminar hotel for more than 30 people? Then read here what you should look for when booking a seminar hotel . Also interesting: Top 5 locations for teambuilding that you have to experience with your team