Do you have an innovative conference hotel or hotel with conference rooms and would like to market it more effectively in order to increase conference sales, but don't know where to start? In this article, we show you how you can market your conference hotel to attract the right groups and better manage and allocate long-term occupancy.
We share the knowledge gained from over 2,000 accompanied events.
How do I market a conference hotel to companies?
Marketing your conference hotel starts with thorough preparation. First of all, you should be clear about who your target group is. Would you like to rent out your conference hotel to companies or business travelers? Once you have defined your target group, you can align your marketing strategy accordingly.
How do I fill the low season during the vacation period?
Especially in the low season, i.e. during the vacation periods, it can be difficult to fill the conference hotel to capacity. Here it makes sense to make special offers to attract the attention of potential business customers. For example, you could offer discounts or include additional services such as free meeting rooms or room rental.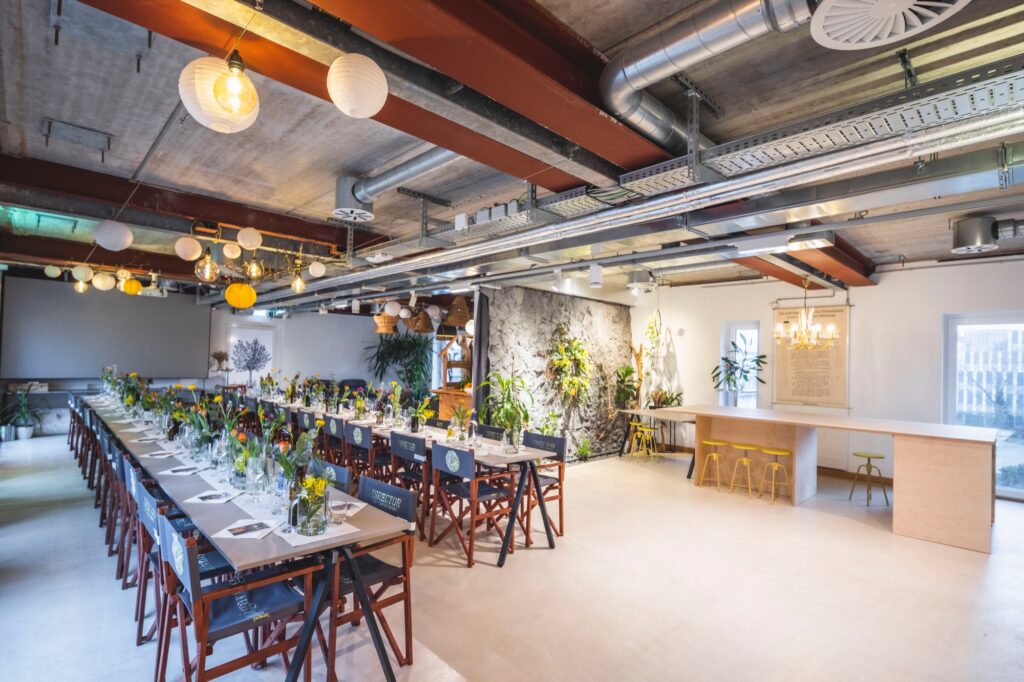 Which marketing investments are worthwhile for conference hotels?
Professional images for conference hotels
Professional images and attractive furnishings play a decisive role in marketing your conference hotel. Therefore, invest in high-quality photos that reflect the atmosphere and facilities of your hotel. Stylish and comfortable furnishings are also important to attract potential guests. Pay attention to details that highlight your conference hotel as a unique selling point, such as a modern business lounge, well-equipped conference rooms or a fitness studio.
Furnishing your conference hotel
The furnishings of your conference hotel and the special character of the rooms also play an important role in appealing to potential guests. A chic and modern design can help make your guests feel comfortable and welcome. Pay attention to details that highlight your conference hotel as a unique selling point, such as areas for spontaneous meetings, special and collaborative room arrangements, visual highlights and small details that will be remembered.
Of course, these investments come at a cost, but they can pay off in the long run by attracting the interest of potential guests and increasing your booking numbers.
Investment in platforms for business target groups
The choice of the right platforms plays a decisive role here. There are many booking portals such as Booking.com, Expedia or HRS where you can present and rent out your conference hotel. It is important to select the platforms that appeal to your target group and are also suitable for your conference hotel. You should also pay attention to the fees and conditions of the individual platforms. When marketing to business target groups, meetreet is an interesting option, as the platform specializes in the needs of innovative groups of 10 – 50 people for multi-day events. These offer exciting sales potential, but do not block all capacities at the same time.
Search engine optimization as a conference hotel
Another important aspect is search engine optimization (SEO). By optimizing your website for search engines such as Google or Bing, you can ensure that potential guests can find your conference hotel quickly and easily. A good SEO strategy includes selecting the right keywords, optimizing meta tags and headings, and creating high-quality content. Local SEO measures can also help your conference hotel to be found by guests in your area.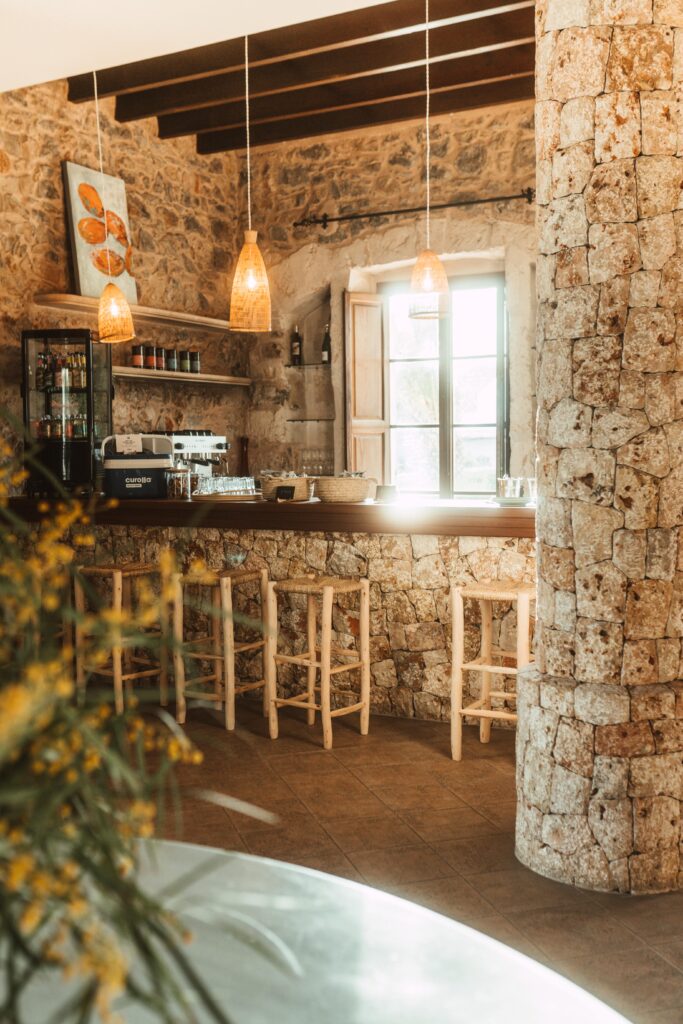 Which online marketing strategies should my conference hotel use?
There are many platforms you can use to market your conference hotel. We present three options below:
Marketing via search engine advertising for conference hotels
SEA enables the ads to be targeted precisely to relevant search terms, such as "conference hotel in CITY" or "rent conference room", in order to increase the visibility of the hotel. By placing SEA ads, conference hotels can increase their presence on the top positions of the search results pages and thus increase the click-through rate. In addition, SEA enables precise control over the advertising budget, as the costs per click can be defined. However, continuous monitoring and optimization of SEA campaigns are important to ensure the success and efficiency of the ads. However, there are also disadvantages:
SEA campaigns can be costly, especially when they are run in competitive markets. The cost per click can vary depending on the search term and competition, and the budget can quickly be exhausted if the campaign is not managed well. In addition, a dependency on purchased traffic can quickly arise.
In contrast to other marketing strategies such as search engine optimization (SEO) or content marketing, SEA tends to have a short-term effect. As soon as the advertising budget is used up or the campaign ends, the ads also disappear from the search results. Further marketing measures are necessary to establish a long-term presence.
Marketing to business travelers via booking portals
Booking portals such as Booking.com, Expedia or HRS are very popular and offer a wide reach for individual bookings by business travelers. Here you can present your conference hotel and receive bookings from business travelers. However, make sure you stand out from the competition by emphasizing the advantages and unique selling points of your conference hotel.
High commissions for each booking reduce the profit considerably. If you are convinced by a platform, it is sometimes better to pay an annual fee. At meetreet we do not charge commission for houses with less than 10 rooms.
Marketing via meetreet
Meetreet is a platform that specializes in finding conference hotels for corporate teams. Group sizes range from 10 – 50 people and the length of stay is usually between 2 – 3 days.
Here you can market your conference hotel specifically to this target group and thus achieve a higher occupancy rate in the low season. At meetreet you have the opportunity to present yourself as a host and draw attention to your unique conference offers.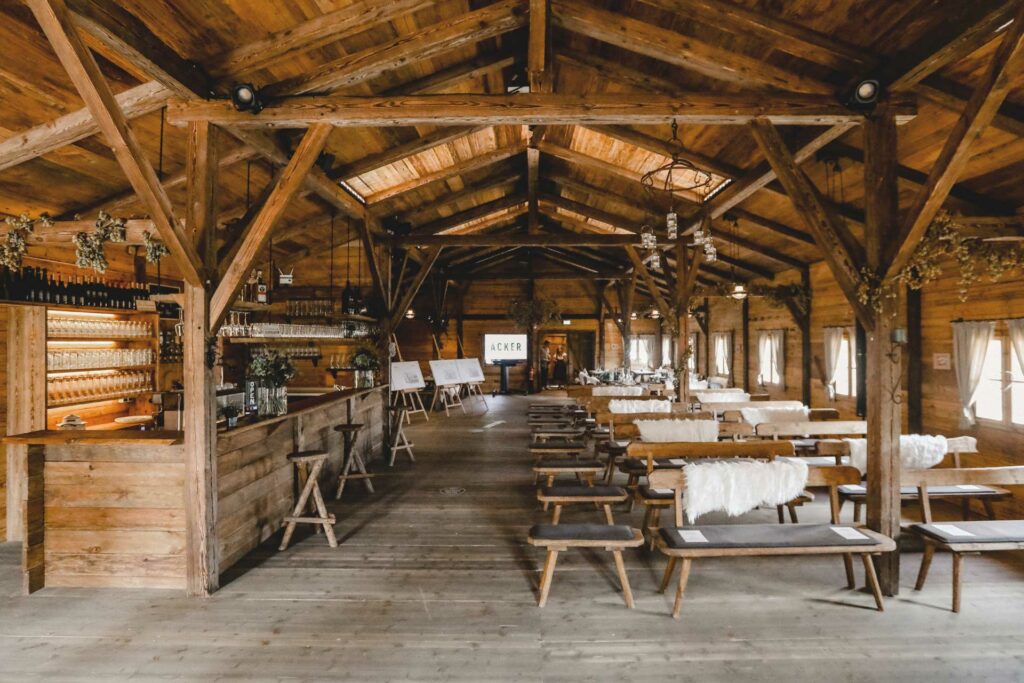 Independent website for the conference sector
Having your own website can help your conference hotel to be found more easily and allow you to further expand your marketing strategy. Here you can present information about your conference hotel, conference rooms, services and offers. Go into detail here – this increases the quality of your inquiries. A well-designed website conveys professionalism and can convince potential guests. If you are addressing both the private and business sectors, try to find an overarching way of communicating and cross-selling between the sectors. Conference participants often return later than private travelers.
Receive ratings as a conference hotel
One way to get more bookings is to ask your guests to leave reviews. However, this is often somewhat more difficult, especially for business customers. However, positive reviews are the best marketing and can help to make your conference hotel more popular with potential guests. Your service and the special character of the hotel must be convincing. Actively draws the guests' attention to the possibility of a rating.
Conclusion: Marketing a conference hotel
Marketing your conference hotel requires a smart strategy and the use of the right platforms. Through targeted marketing to business target groups on meetreet, you can attract small to medium-sized events and thus achieve higher capacity utilization. Remember that having your own website and positive reviews can help make your conference hotel more popular with potential guests. Also use offers to arouse the interest of potential business customers and always stay on the ball to further optimize your marketing strategy.
We hope that this article has helped you to improve your marketing strategy for your conference hotel and that you can also address a business target group on meetreet. We wish you every success in marketing your conference hotel!